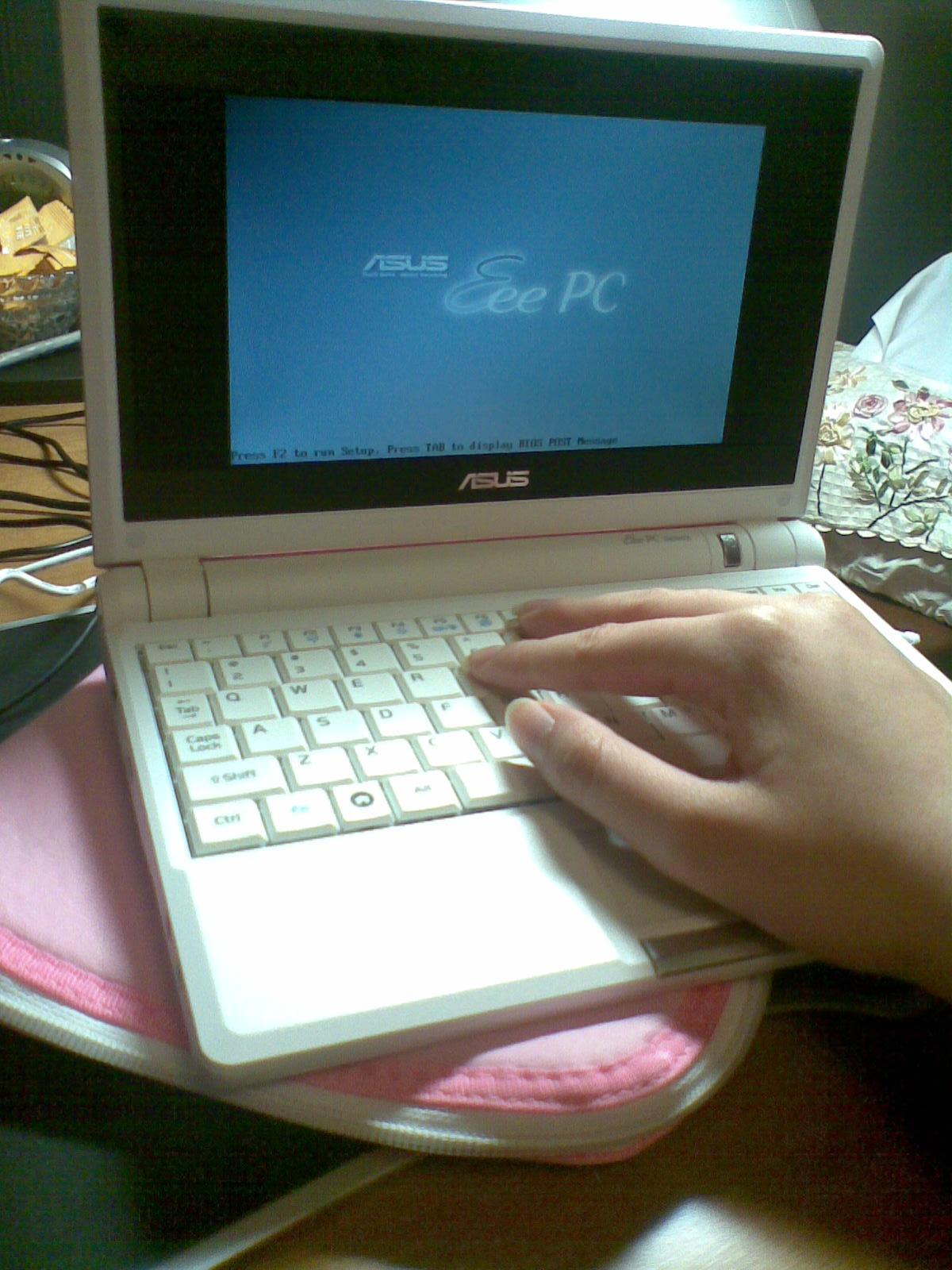 My laptop decided it wanted to go to the PC graveyard last week with most of my data and emails! Was the universe conspiring to let me know to slow down and start with a clean slate? And also not to buy the salesman recommended PC but to do my own due diligence next time.
I went in to PC World and they informed me my 1 year warranty on the crappy Advent laptop ran out on the 19th September 2008, a week earlier. Do they design these things with a 1 year self-destruct? The salesman then proceeded to try and sell me another Advent laptop, not likely! I wonder if they have shares in the company.
Chris A. recommended I go to
Laptops Direct
to get an
Asus Eee PC 901
. That it would meet my compact, travel and internet needs. Maybe I'll do more frequent and smaller blogs now.
It is a mini laptop with 8.9" screen, bluetooth, wireless, Intel Atom 1.6 GHz processor, 20GB Solid State Drive for higher reliability and quicker performance, built in camera and 6 hour battery life. Along with a 2 year warranty and only weighing 1.1kg! On the move web access has never been easier or in a more compact package. Just have to get used to the small keys or put my fingers on a diet ;-) Get one for your handbag or man bag now!
Now all I need to do is figure out how to get it to talk to my new Samsung Omnia mobile phone.
This blog was written and uploaded using my new laptop... wonderful!